Laminates are surfacing materials employed to improve the visual appeal of floors, walls, and furniture. They are suitable for both household and business settings. Due to their scratch resistance and ease of cleaning, they also increase the furniture's durability. Various laminate varieties are offered on the market based on their intended use. Laminates are classified according to the mode of manufacture, type, surface finish, and usage. They appear brittle and have a thickness of between 0.6mm and 1.5mm.
They give surfaces a visual appeal.
Laminates are designed to feel and appear appealingly natural. While protected from the drawbacks of any other covering material, you obtain the appearance of a natural surface. The enormous range of colors, textures, and patterns that are offered by decorative laminates enable designers and property owners to realize their artistic visions.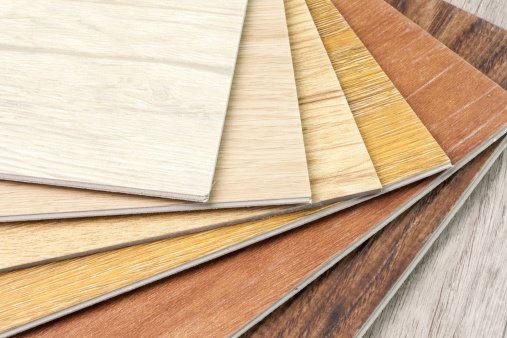 Offer surface protection
Laminating surfaces provide extra cover and protection to the surface from such scratches and damages from unavoidable accidents. For instance, Formica laminate is resistant to superficial scratches and harmful effects from everyday use. The purpose of laminate sheets is to improve the strength and stability of surfaces. Plywood is one of the most often utilized substrates, providing further protection from fingerprints and smears, spills and stains, creases and rips, markings, scratches, and pollutants.
Make it easy to clean the surfaces.
Laminates are usually brittle; cleaning them is accessible using water and mild soap. Laminates are easy to maintain because cleaning these surfaces is not time-consuming and the cleaning products used are gentle. The main reason for its appeal is that it is made of stain-resistant material. Without worrying about scratches or putting in additional effort to maintain them, laminates are simple to clean by just wiping.
Increase the durability of surfaces
Because laminates protect surfaces from scratches and other easy damages, the laminated surface or object becomes long-lasting. Replacing a damaged laminate is cheaper and easier than purchasing new furniture or repairing the whole wall or floor. Secondly, laminate is moisture resistant; therefore, it protects the surface it covers from moisture damage, making it more durable.
Give fire retardant properties.
Laminates have a high resistance to flame spread and extinguish entirely when the source of the fire is eliminated. This feature of laminates is essential, especially in corporate spaces where large surfaces are laminated. Laminates feature an exterior layer of cured polymeric film containing a non-halogenated fire-retardant component. The fire-retardant detail accounts for between 55% and 95% of the outer layer by weight.
Antibacterial qualities
The construction of antibacterial laminates uses decorative and Kraft paper that has been given unique biocidal actives that prevent germs from gathering beneath the surfaces. They provide the surface a long-term resistance to germs and microbes. The antibacterial properties of laminates ensure that the surface does not spread bacteria.
High resistance
Laminates with high strength-static and fatigue qualities are High-Pressure Laminates (HPLs), solid and thick materials created by applying pressure and heat to substrate layers. They give laminates the ability to withstand very high pressure and resistance.