Usually, human beings start as one cell. This cell is usually a fertilized egg, known as the zygote. Differentiation occurs; the zygote then divides into two cells, then four cells, and the trend continues. The differentiated cells take on different functions in the body. However, this is different from stem cells because stem cells are cells that have not yet been differentiated. Stem cells can divide and make countless copies of themselves. When division occurs in a stem cell, it can either remain a stem cell or be a differentiated cell. Some examples of differentiated cells are red blood cells and muscle cells.
1. Used to generate healthy cells

Stem cells are used to generate healthy cells, especially when they are guided into forming specific cells used in repairing damaged tissues in the human body. In addition, some people can benefit from stem cell therapies, including patients with type 1 diabetes, heart disease, Alzheimer's, and spinal code injuries. Furthermore, stem cells have the potential to be grown and become new tissues, which are useful in a transplant.
2. Used to increase understanding of how diseases occur

Stem cells mature into bones, nerves, and other organs and tissues, and this helps doctors understand how some diseases occur and how the conditions might develop.
3. Testing of new drugs for effectiveness

Before new drugs are introduced to the population, they must first be tested to ensure that they are safe and effective for use. Most researchers use stem cells to test drugs for their quality and safety. In other areas of studies, testing of new drugs has been done using human stem cells because of their effectiveness and how they have been programmed into tissue-specific cells.
4. Stem cells have also been used to correct parts of the body organs that do not work correctly.

The type of cell that is used in correcting and replacing damaged tissues in the same area in which they were found in the adult cell. Adult cells are not only for adults because they are also found in kids. This cell comes from the developed body organs and tissues.
5. Produce new cells for any tissue or organ

Scientists have developed a way of turning adult cells into pluripotent stem cells. The cells can differentiate in all types of specialized cells in the human body, making them the best cells to produce new cells for different body tissues.
6. Look into the causes of genetic defects in cells

The cord blood stem cells are found in the umbilical cord after birth. They are then frozen into cell banks for future use. This is an important cell to the body and has been used to successfully treat blood cancers, blood disorders, and leukemia in children.
7. Macular degeneration

A new stem cell transplant is effective in preserving and restoring vision in human beings. The vision is lost due to dry forms of age-related macular degeneration. The stem cell is transplanted into the back wall of the eye to replace the destroyed cells.
8. Treating spinal code injury

Spinal code injury occurs due to a loss of nervous tissues and motor and sensory functions. However, no treatment can be used to cure the injury, but the transplantation of stem cells may help support spinal cord repair. There have been promising results that have been obtained in the experimental models of spinal code injury.
9. Treatment of stroke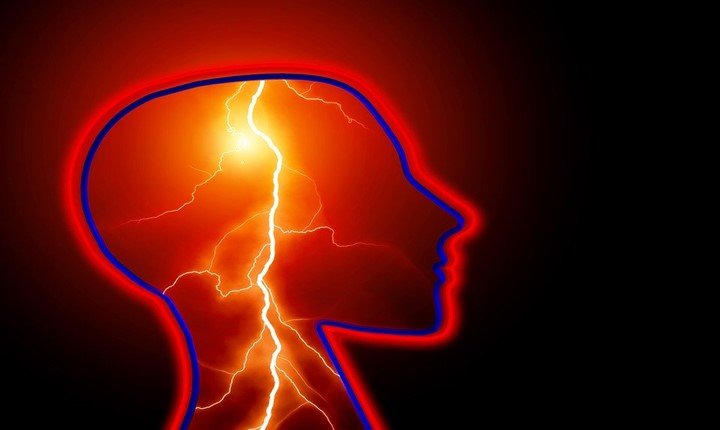 Stroke is a dangerous health condition and the major cause of disability in many aged people. In addition to that, it is the second leading cause of death in the whole world. This condition occurs when the blood supply to the brain is reduced severely, in turn affecting the body. Stem cells are responsible for making any new cell and can naturally repair small amounts of brain damage.
10. Burn wounds

Getting a burn wound can be very uncomfortable and unpleasing. Stem cells are used in the treatment of burn wounds because it speeds up wound healing, which reduce fibrosis and improve scarring.
11. Treating diabetes type 1

Understanding the main cause of diabetes has been challenging for researchers. However, the goal is to find a cure for both diabetes types 1 and 2, and this is done using stem cell research. Stem cells have the potential to be effective in the treatment of type 1 diabetes. In addition to that, research has illustrated that stem cells can be grown in a laboratory.
12. Treating rheumatoid arthritis

Stem cell therapy in the treatment of rheumatoid arthritis involves the injection of the cell directly into tissues that surround the affected joint. In addition, the cells can also suppress the body's immune system while reducing the inflammatory response. This makes stem cells a potential treatment for curing rheumatoid arthritis.
13. Treating osteoarthritis

Most cells that are used in experimenting with treatments for osteoarthritis are adult stem cells. These cells are easily found and collected from fat or bone marrow. Furthermore, research has shown that stem cells can release anti-inflammatory components, which can help reduce pain or healing. In addition to that, stem cells are also used in the laboratory to make artificial tissue. This process is known as tissue engineering. The tissue is then put into the joint to help repair the damaged bone.
14. Treating various heart diseases

There are many approaches, most of which involve the use of stem cells that are used in repairing damaged heart muscles. Often taken from the bone marrow, stem cells are inserted into the heart using a catheter. Once the stem cell has been put in the right spot, it aids in regenerating damaged heart tissues.