Microsoft Word is powerful application software that helps us in managing our daily office and non-office work. It is the most productive application in any computer that is effective in making documents that you can print and publish. When you open which Microsoft package, there is a blank page, which allows you to type anything that you want. In addition to that, you can use the cursor to access different features in this word document, which allows you to format your document in any way you like. Some of the important uses of the MS Word include the following;
1. Used in Education

MS Word is the best teaching tool that teachers have adapted for teaching, especially in colleges and universities. This package allows teachers to create lecture notes, using important features such as word art, images, and colors, to create differentiation. This improves the creativity in students as they can watch colorful and informative slides or printed documents moving captivatingly.
2. Used in home-based projects

Most birthday and wedding invitation cards are used using the MS Word package. In addition to that, you can use it in storing important data such as your shopping list. This is important because anytime you want to go shopping, you will not stress over what to buy and what to forgo. Everything is saved on your MS Word document.
3. Used in getting a job

With the increase in technological advancements, many companies want to ensure that their employees are competent and are familiar with the MS Word package. If you are well conversant with this package, you will qualify for the vacant position that requires an individual with Microsoft word skills.
4. Writing assignments and resumes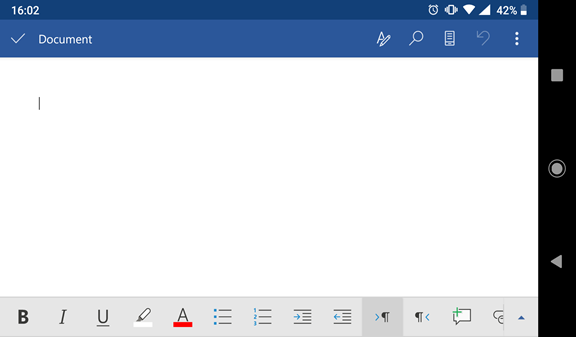 Most colleges and universities require their students to complete their assignments using the Microsoft word package. MS Word makes it easy to write and format documents such as aligning titles to the center, font styles, and paragraphs.
5. Creation of articles and books

All the famous book and article writers use Microsoft word in writing their documents. Writing a book in MS Word is easy and it provides you with various features, which allows you to format and print the document.
6. Converting, editing and transcribing files

Microsoft word allows you to convert a PDF file into a readable word document that is easy to access and read. In addition to that, you can edit your files, insert different features, and send it to your desired recipient. You can also transcribe a video into a word document, copy and edit other pre-written books.
7. starting online and offline businesses

Now you are familiar with the different uses of Microsoft word. You can start small businesses such as writing articles for people as they pay you. In addition to that, you can also create your online website where people can easily reach you and purchase your products or services. Lastly, you can also buy a printer and start printing documents for students, from your Microsoft word package at a fee.