Corn or maize as its commonly known is a renowned staple food in most parts of the world. First domesticated in South Mexico. It has over the years found its way to almost every dinner table in the world. Historically, Corn goes back ten thousand years ago when the people of South Mexico first cultivated this famous grain that is sometimes confused as a vegetable in Tehuacán Valley.

Over the years its cultivation spread to South and North America, where it was cultivated by the indigenous people. The arrival of Europeans, mostly Spaniards, helped spread its cultivation to the rest of the world. Its resilience and adaptability to diverse climates helped spread its cultivation to places as far as Asia, Africa, and Australia. 

Corn grows on a leafy stalk. It can grow two a height of two Metres. The stalk produces edible ears or kernels that are packed with nutrients. They contain fiber mostly lignin, cellulose, and hemicellulose. They also contain zeins – a protein and fat which is found in the corn germ. When processed the germ produces oil which is mostly linoleic acid polyunsaturated and monounsaturated fats. 

Corn is packed with carbohydrates. Amongst other nutrients corn has several vitamins and minerals, for example, it contains vitamin E, ubiquinone and phytosterols, it also contains antioxidants and bioactive agents that have multiple health benefits to both humans and domesticated animals. 

There are different types of corn that come in a myriad of colors, yellow corn, blue corn, purple corn, and white corn are some of the most common corn varieties grown around the world. Six types of corn are mostly predominant; Sweet corn which is yellow in color, grown in North America is widely consumed as food, Flint corn, dent corn, flour corn, and popcorn are some of the other corn varieties grown for human consumption and the processing of animal feeds. 

Corn can be eaten whole, on the cob, ground into cornmeal, pressed to produce corn oil, fermented and distilled to produce alcoholic beverages and biofuels like ethanol or used for animal feed processing. 

The health benefits of corn cannot be underestimated. The components of the kernel include phytochemicals, starchy endosperm, flaked caryopsis and other compounds. They combine to keep the body healthy, fight diseases and cleanse the system. 

Here are 50 Healthy uses of Corn

1. Manage Anemia

Consuming corn is a sure way of keeping anemia at bay. Corn is rich in iron, folic acid and Vitamin B12 important nutrients needed to produce new red blood cells. Nutritionists confirm that One cup of corn contains about 2.71 mg of Iron in addition to folic acid and Vitamin B6. Making corn an ideal food for anemic patients and anyone who needs to restore their blood. 

2. Energy Booster

Physical activities like working out at the gym, running, manual labour, and lifting loads drain energy. Cornmeal is a quick natural way of boosting your energy levels. The complex carbohydrates contained in corn in addition to sugar provides enough energy during physical activities. 

3. Gaining Weight

Corn is a healthy whole meal that can help anyone who is underweight to gain natural healthy kilos.  This comes with other health benefits like natural fibres that improve your digestive system. Eating corn is much healthier than eating junk food. 

4. Low Cholesterol 

Cholesterol patients find eating corn a natural remedy for lowering cholesterol absorption in the blood. This makes corn eating an excellent choice for reducing blood sugar which spikes up the cholesterol. Corn is rich in carbs which is a great source of natural energy. 

5. Pregnant Mothers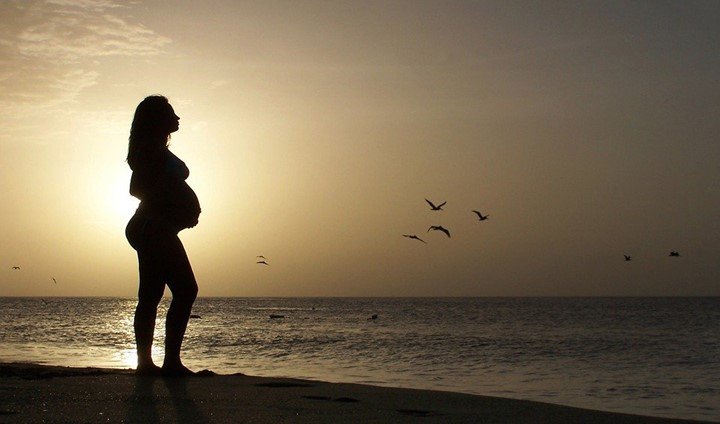 The Folic acid found in corn is a boon to pregnant mothers.  It contains pathogenic acid and zeaxanthin, necessary nutrients in the baby's natural muscular growth, guaranteeing the physiological wellbeing of the baby.  The rich corn also helps mothers to alleviate constipation.

6. Glowing Skin

Vitamin C contained in Corn together with lycopene increases collagen' production. Collagen is important in the body as a bodybuilder and skin repairer to protect the skin against free radicals that may damage the skin. Corn oils rubbed on the skin also help prevent skin damage and give a glowing skin. 

7. Maintaining Tissues

Body tissues tear and are damaged. Phosphorus a mineral found abundantly in corn maintains and repairs worn-out body tissues. This is important especially to children who are still growing.  

8. Chronic Diseases Deterrent 

Chronic diseases like heart diseases can be kept in check by eating corn. Corn is rich in magnesium, an important mineral that strengthens the heart and other sensitive body organs. 

9. Helps Control Hypertension  

Hypertension or high blood pressure as is commonly known is a disease that affects the blood vessels, the pressure exerted on the walls of the blood vessels causes the heart to work extra hard and causes strain on the walls of the blood vessels. Potassium found in Corn is an important nutrient that helps to regularize high blood pressure. 

10. Protects Eyesight

Corn contains lutein an important carotenoid, a mineral that serves as an antioxidant, it helps improve eyesight and protects the eyes from Ultraviolet rays that cause cataract and macular degeneration – light-sensitive pigments in the retina – the world's leading cause of blindness. 

11. Strengthens the Heart

The Potassium and manganese found in corn help strengthen the heart, besides its low in cholesterol and helps reduce cholesterol in the body. These factors lead to a strong heart and reduce the risk of a heart attack. 

12. Manage Diabetes

Polyphenols found in Corn help reduce cholesterol in the body, in so doing it helps reduce blood sugar. According to a scientific study, Polyphenols reduce sugar and help improve insulin secretion which breaks down the sugar in so doing helps to control type 2 diabetes. 

13. Helps Muscles to grow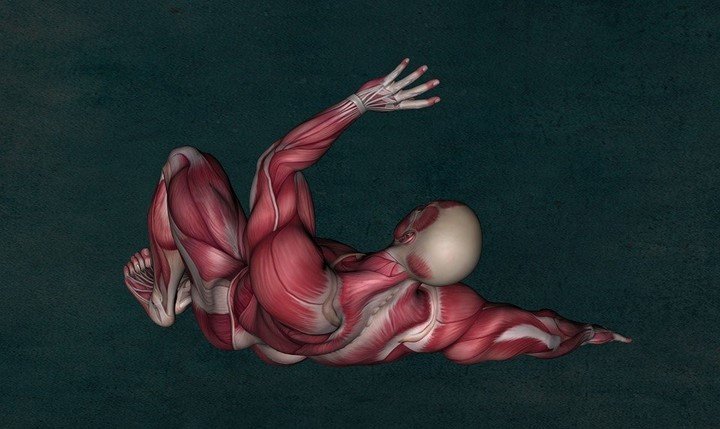 A high intake of carotenoids found in Corn helps reduce muscular degeneration while having the opposite effect of supporting muscle growth. Lutein and zeaxanthin are the building blocks that muscles need to remain strong. 

14. Manage Diverticular disease

The colon is sensitive, Diverticular disease causes pouches to form in the walls of the colon, this leads to flatulence, stomach bloating, and cramps. The high fiber contained in corn is healthy in keeping the digestive tract clear of undigested food material. People who eat Popcorn are less likely to develop – diverticular disease. 

15. Prevents Lung Cancer

Beta – cryptoxanthin found in corn is a powerful antioxidant that promotes lung health. Scientists believe this is important in reducing lung cancer. 

16. Managing Celiac Disease 

Celiac disease causes allergy to gluten mostly found in wheat products. People suffering from Celiac allergy are advised to avoid foods processed from wheat, barley, and oats. Corn, on the other hand, contains healthy gluten that doesn't cause sensitivity. 

17. Alzheimer's Disease

Alzheimer's is a disease that mostly affects aged people. Also called senile dementia as a progressive disease that leads to loss of memory. Vitamin B1 especially thiamin found in Corn is a mineral that plays an important role in brain health by synthesizing acetylcholine a compound that improves memory, helping to combat Alzheimer's.

18. Strong Bones 

Corn is rich in manganese, a mineral that has several benefits in the body including strengthening bones, the heart, and balancing other deficiencies. Eating corn provides enough manganese to the body which strengthens the bones. 

19. Boosts the Metabolism

Manganese and the sugar found in Corn have another benefit it helps boost the body's metabolism. A Diet of Corn ensures an active metabolism giving a sense of health and a feeling of wellbeing. 

20. Reduce inflammation

Inflammation in the body can be reduced by eating Corn. The manganese and other antioxidants contained in Corn helps reduce inflammation. 

21. Increase fertility

Low fertility can be combated by eating Corn. Once more manganese found in corn plays a great role in increasing fertility.

22. Managing Hemorrhoids

Corn has two types of fibres soluble and insoluble fibre. Soluble fibre dissolves in water, the two fibres help to keep constipation in check and help food to move along the digestive tract effortlessly. Eating whole grain corn and drinking enough water helps manage hemorrhoids. 

23. Maintaining Healthy Hair and Scalp 

Hair needs Vitamin C to grow healthily. Corn has adequate Vitamin C, it helps the body to absorb iron which helps boost hair growth. 

24. Protects Skin

The Collagen found in Corn helps to improve the skin's elasticity. This is important because an elastic skin is not easily damaged. It also helps to get rid of wrinkles and moisturizes the skin. Eating corn is an anti-ageing antidote. 

25. Help Manage HIV 

HIV patients need foods that are packed with essential minerals that build immunity.  Corn contains zinc phosphorus, magnesium calcium, iron, and potassium. All essential minerals to the body. Eating corn strengthens the immune system and helps the body to fight harmful pathogens. 

26. Reduce LDL Cholesterol

Corn oil is low on Cholesterol; research shows that it is three times lower on LDL cholesterol than extra virgin olive oil. 

27. Relieves Constipation

The fibre in corn is good digestive help. This is more important especially to pregnant women who suffer constantly from constipation. 

28. Prevents Cancer

Corn is rich in antioxidants. These antioxidants fight cancer-causing free radicals.  Cooked sweet corn is specially packed with antioxidants. When eaten, it helps fight cancerous cells. 

29. Treating UTI Infections

Corn silk is an important treatment therapy for Urinary tract infections, it contains antioxidants that treat kidney stones and treat UTI's

30. Jaundice Treatment

Corn Silk restores correct blood pressure while supporting fluid retention in the body. This helps maintain a healthy liver that produces enough bile, necessary for healing jaundice.

31. Improves Liver function

Corn Silk helps in supporting a healthy liver. By helping in fluid retention. 

32. Helps control blood Pressure

Eating corn can help you to control your blood pressure. Corn has fatty acid and linoleic acid. This acid helps regulate blood cholesterol, the biggest culprit in high blood pressure. The other positive side of linoleic acid is its ability to prevent cardiovascular diseases. 

33. Diuretic abilities

Corn is loaded with potassium which helps the body expel liquids, by strengthening the Kidney. Eating Corn helps the body to flush out poisons making corn an important diuretic food.

34. Managing Chronic Diseases

Corn has several phytochemical compounds amongst them phytosterols, phenolic, and carotenoids. These are powerfully bioactive compounds that strengthen the body's immunity and helps the body to fight against chronic diseases.  

35. Treating Dandruff

Dandruff is an irritating condition that causes the scalp to itch and produces white flakes, washing the hair often and applying corn oil to the scalp treats dandruff.

36. Healthy Diet

Eating healthy is a prerequisite to living a healthy lifestyle. Corn has many healthy nutrients and biochemical compounds that provide multiple health benefits. 

37. Energy Source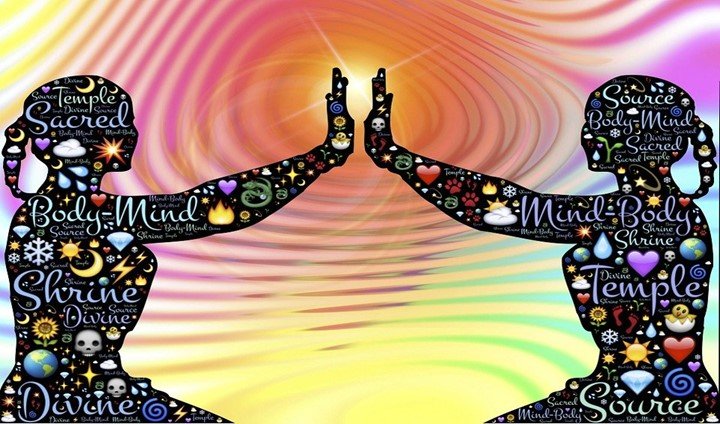 Carbohydrates are the fuel that energizes the body. Corn has complex carbohydrates that get digested slowly. This is important because the body needs a regular supply of energy. Eating cornmeal guarantees an instant replenishing of energy.

38. Healthy Nutrition

Because it has a wide range of nutrients and is packed with calories, including Vitamins and Proteins Corn is easily accessible to most people in the world. Seed improvement and better farming technologies have made corn production easy and efficient, making corn a cheap source of nutrition, especially in third world countries.

39. Contains Antioxidants

Antioxidants help combat disease-causing free radicals in the body. Corn is rich in carotenoids which play a significant role in battling diseases and keeping aging at bay. 

40. A Healthy Snack

Instead of snacking on junk food which causes disease, why not snack on Corn? It's a healthy filler that guarantees to give you energy at the same time. 

41. Natural Sugar

Corn has natural sugar important to keeping the body healthy, as it strengthens and helps the body to fight diseases.

42. Healthy Digestive Tract

The digestive tract is composed of several organs, the stomach, small intestines, large intestines, the colon, and rectum. For these organs to function in health food matter must pass through effortlessly. Corn has both soluble and insoluble fiber that helps to smooth the digestive process guaranteeing a healthy digestive tract.  

43. Keeping Obesity in Check 

Studies show that eating corn is healthy for people suffering from obesity. Corn bran has been confirmed to lower weight gain a problem many obese people face. When eaten corn gives the feeling of satiety, while it has naturally occurring nutrients. 

44. Contains Flavonoids

Flavonoids are plant nutrients also called phytonutrients responsible for food coloring. Carotenoids and catechins are some of the naturally occurring Flavonoids in Corn. Flavonoids are important to the body's wellbeing. 

45. Anti-aging

Antioxidants packed in Corn fight free radicals and slow down the body's wear and tear. Eating Corn delays the aging process helping you keep a youthful look. 

45. Treats Kidney Stones

Kidney stones are small deposits of salt and minerals made of calcium and uric acid that form in the kidney. When they accumulate they cause painful urination. Corn silk has therapeutic properties that increase urine flow and reduce the chances of kidney stones forming. 

46. Improves Blood Clotting

Corn is rich in Vitamin K, a natural blood coagulant that helps seal wounds, and prevents excessive bleeding. 

47. Beautifies the Skin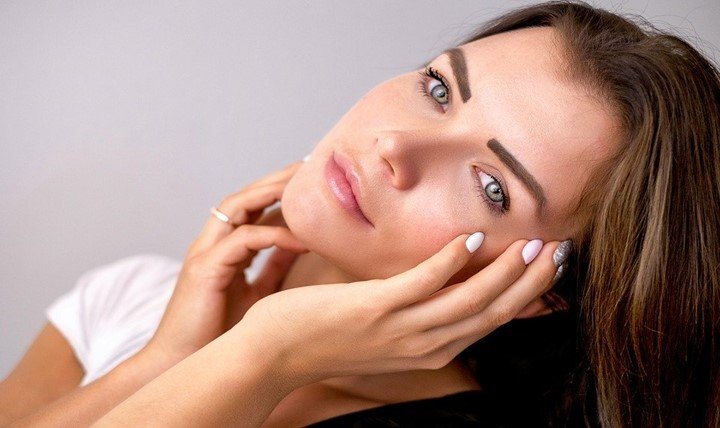 Lycopene and Vitamin C occurring in Corn are natural antioxidants that help increase collagen in the body, a protein necessary for maintaining healthy skin. Eating corn makes the skin more elastic and beautiful. 

48. Helps to Manage Flatulence

Excessive flatulence may be caused by diet or infection in the digestive tract. Eating Corn clears the tract and helps get rid of abnormal flatulence. 

49. Treating Edema

Edema is swelling or inflammation of the body. The Antioxidants found in Corn help reduce inflammation and treat edema. 

50. Anti-tumor

Corn's antioxidant properties fight tumours – causing radicals in the body. Eating Corn strengthens the body to fight tumours. 

Corn may have originated from South America, but there's no denying its health benefits to humanity. It's because of these important benefits that all communities across the globe have embraced corn farming and consumption.